ART & PHOTOGRAPHY
by Marcus Parsons


2021
A  B  C  D  E  F  G  H
I   J  K  L  M  N

 
E



A flowing video that joins these works to music
& motion. Click here or on the image above.
More Faces
Kick
Getting On
Cry for Life
Profile
Untitled
Daydream
Summer Scene
Meeting of Minds
Conquering Hero
Aspiration
Strips
Bending
Say It
Untitled
Untitled
Super Moon
See the video of these works here.
---
SQUEEZESHOT.org

ART    PHOTOGRAPHY    SAGA    VERSE    VIDEO
Works (Directory)

CONTACT/SUBSCRIBE
Sign up for the now-and-then
newsletter, sent to family,
friends, and subscribers.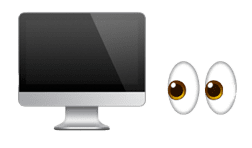 SHARE? 
If you know someone who would
enjoy these works, please share.

.
.